Orville Studley's Beef Jerky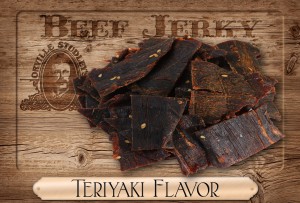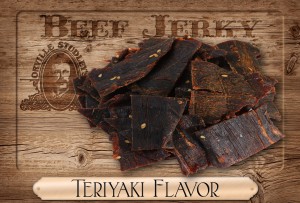 Orville Studley's Beef Jerky
Help support the First Tee of Hawaii by purchasing bags of beef jerky!
Original: An old fashioned taste of traditional hickory smoked beef jerky. No Preservatives.

Black Pepper: Coarse ground black pepper covers our original jerky and adds a mildly spicy and snappy flavor. No Preservatives.

Red Pepper: Sun-dried red chili peppers added gives a spicy hot flavor to the beef jerky. No Preservatives.

Teriyaki: Our teriyaki jerky takes almost twice as long to make compared to most commercial makers. Sweet and tender, sesame seeds added give our jerky a unique oriental flavor.
Orville Studley's Beef Jerky was created by Gregory Thompson in 1999 as a roadside Gourmet Jerky retail store in Three Rivers, CA, just outside of Sequoia National Park. Through a partnership with the First Tee of Hawaii we are able to offer the jerky locally in Hawaii!